The value of your home is influenced by many factors. One being the overall attractiveness of the exterior also known as curb appeal. Some homeowners may overlook the importance of curb appeal when keeping up with general improvements, but it's something that should never be neglected. A good-looking house gives the seller and the buyer confidence that the home is worth it! So, what happens if you get that appraisal back and it's not where you thought it should be? Could it be your budding collection of garden gnomes that's damaging your curb appeal? Maybe it's that piece of siding that you've been meaning to replace for months? Whatever the case may be, there are some key areas to focus on.
Neglected Lawn and Landscape
An overgrown lawn looks unkempt and wild. Cutting your grass regularly will give your home an instant boost in the curb appeal department. Plus, it's relatively easy to do. And don't forget the edging while you're at it!
Trees or shrubs that are clearly dead or in need of significant pruning will do you no favors. Do some trimming to clean them up or remove them if you can. If that task seems a bit daunting, it may be best to call in a pro to handle large scale removal or rejuvenation.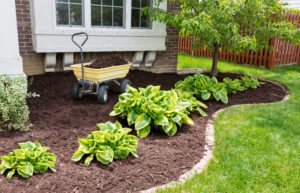 Fresh mulch and flowers can do wonders for your curb appeal. A pop of color with vibrant foliage and flowers or a decorative planter may be just the ticket for winning over all those folks checking out your house from the road. Mulching not only looks great, but it can also help keep weeds to a minimum and retain moisture.
Clutter and Cleanliness
General clutter such as unused planters, toys or that pile of pavers that were supposed to be moved months ago may make a bad impression. Organize your outdoor area to appear clean and tidy. This could include making a dedicated space for garbage and recycling cans, adding a hose reel or maybe a decorative storage bench to hold old pots and gardening tools.
Clean surfaces aren't just for inside the home. Homes can become dirty on the outside too with neglected stains or dirt on the siding. Power wash the deck or patio and make those windows sparkle!
Visible Repairs Needed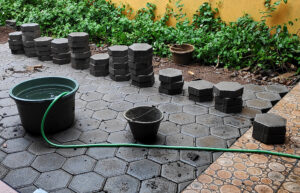 Broken fence slats, missing or damaged shingles on the roof or chipping paint may lead to a decrease in home value. If ignored for too long, extensive, and costly repairs may be in your future. Check your walkways and driveway for noticeable signs of stress like crumbling brickwork or weeds coming up through the cracks in the sidewalk. Take a little time to do some upkeep. It will have your home looking sharp in no time.