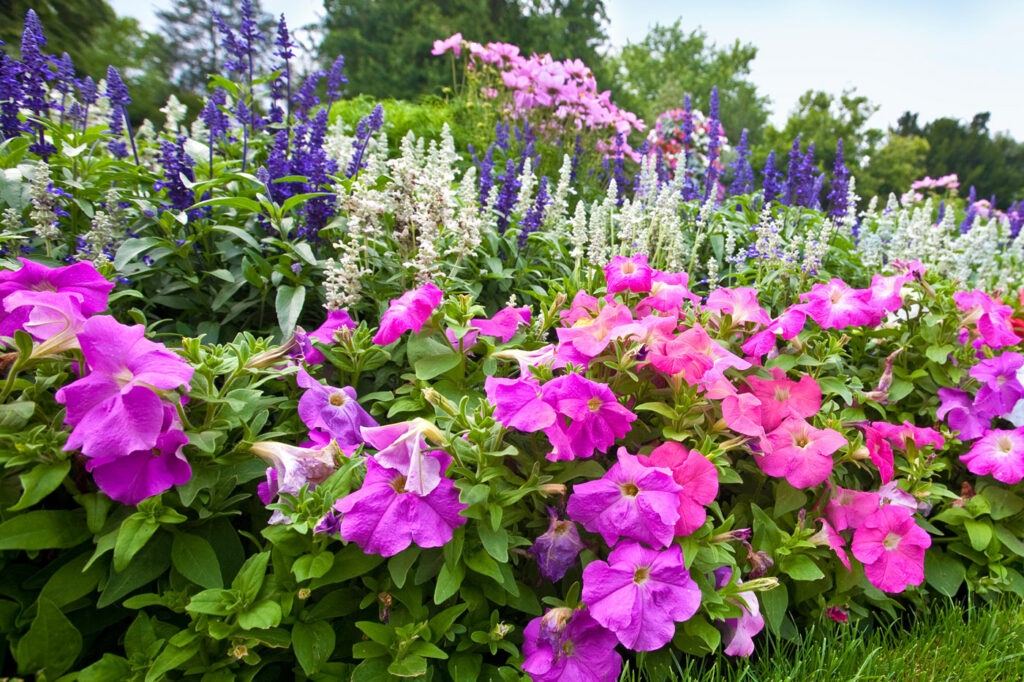 What's the difference between Annuals and Perennials?
Annuals last for a single growing season. The plant will die when the temperatures become cooler and dip below freezing. Most annuals can bloom all season long with proper care like deadheading and fertilizing. Use annuals to add color to your flower beds, containers, along borders, window boxes and hanging baskets. Some of the most popular sun loving annuals are Petunias, Geraniums and Marigolds. My favorite shade loving annuals are Impatiens, Begonias and Fuchsia. There are a few tough annuals like Pansies and Snapdragons that can handle a light frost.
Perennials return year after year and can be grown for their foliage, flowers, or both! The above ground portion of the plant may die off during the winter. In the spring, new plants will emerge from the root system. Typically, perennials bloom for several weeks and will peak at different times throughout the spring, summer, and fall. So, pay close attention to the care tags that came with your plants to coordinate bloom times throughout your garden. You can plant perennials up to about six weeks before the ground freezes which is usually around mid-November for most of the country.
There are several factors that can blur the lines between annual and perennial. Depending on the region you live in, certain plants can live longer and may return the next season.  Check out information on your region and hardiness zone to see if you will get lucky with some of your plants!