A set of 28 giants dominoes you can lay on your lawn for a friendly game with loved ones while sipping a cold drink is the perfect way to make the most of your outdoor living space.  
These colorful dominoes look great your green lawn and will have your guests hanging out every weekend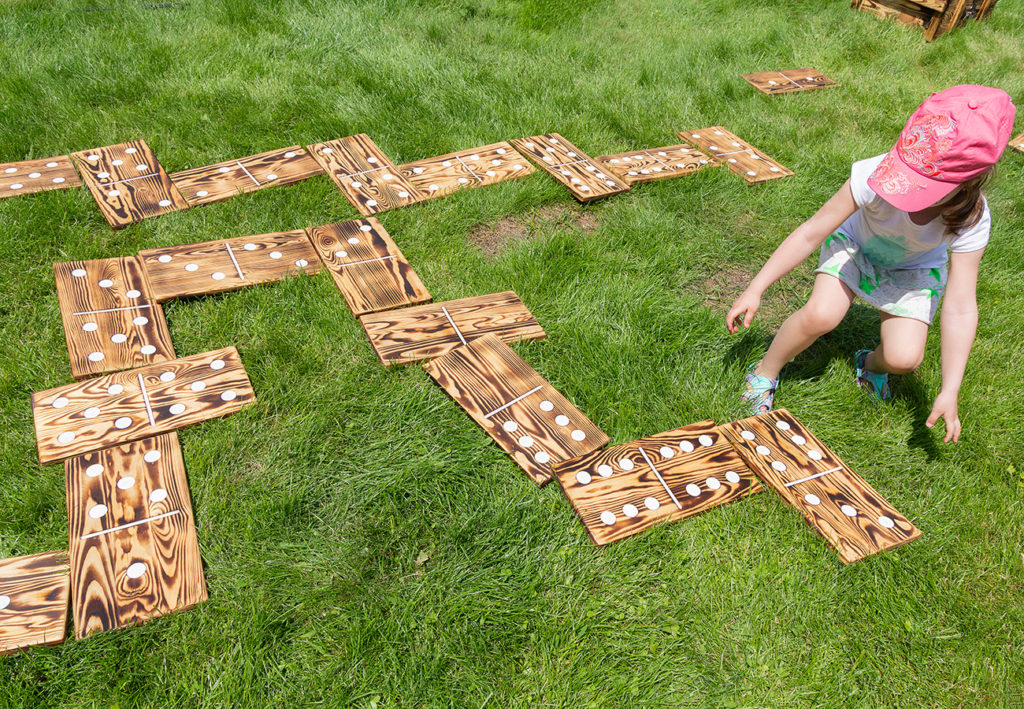 Make the tiles. Cut boards into 28 pieces, 11" long.
Tip: To make them lighter, use untreated pine boards.
Sand lightly any rough edges of the wood
Paint both sides of the boards on both sides.
Tip: To make the dominoes fun and cool, use two shades of the same color one quart of each paint, but let your creative side take over and use whatever combination works for you.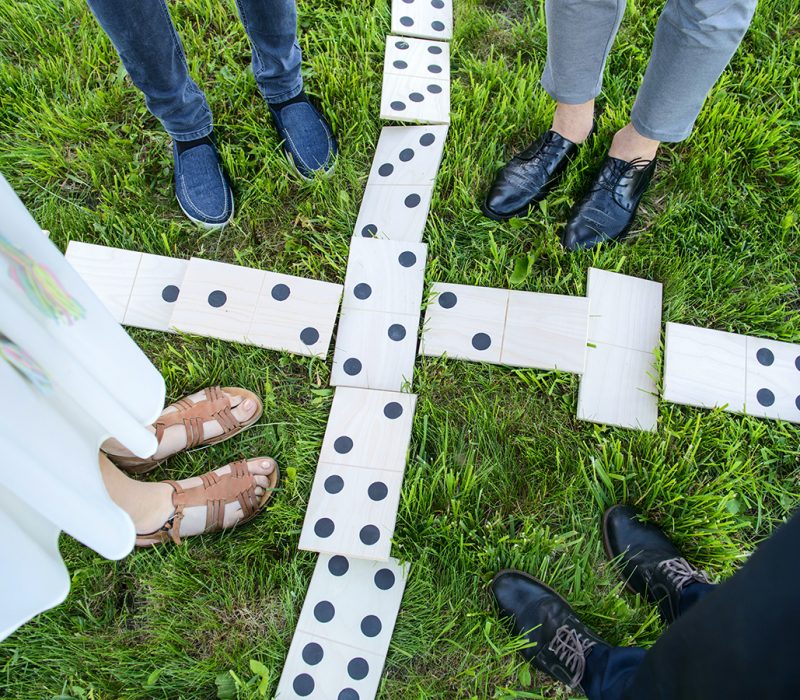 Create dots template. Cut a 51⁄2"x11" cardboard. Draw a thick line across the shortest side of the tile. Draw 16 dots of 11⁄8" in diameter, organized in two sets of rows down the sides and one dot in the middle of each set of rows. Cut line and dots with knife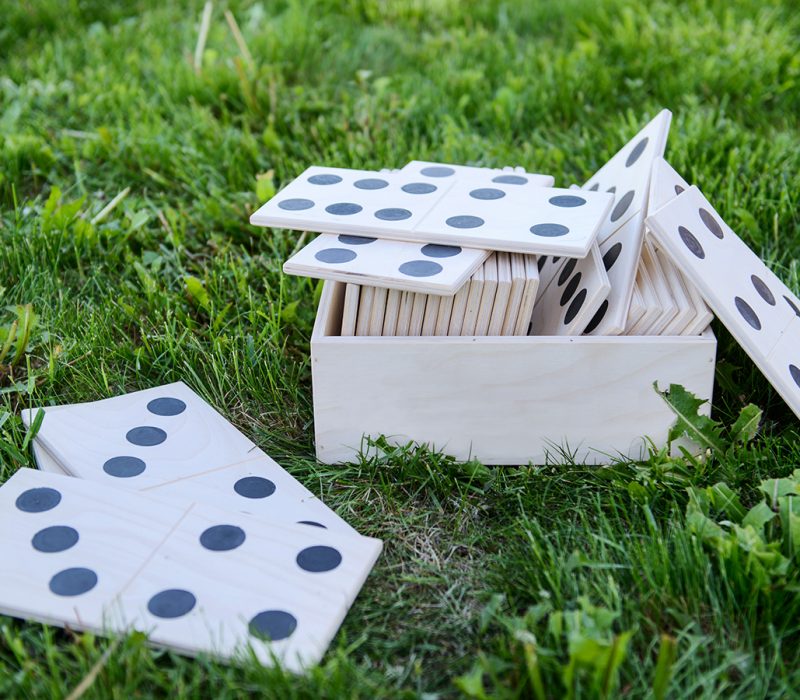 Draw dots and lines on tiles using template and paint dots in 28 combinations ranging from zero-zero to six-six.
Tip: To create the template and to paint dots look how a regular-size domino set is designed, it will make it easier.