Create a game of skill and luck with a few items you already own. Using a ladder, bean bags and paper, you can make a personalized toss game that is fun for all ages! 
Have fun and add your own spin to the lawn game to keep it interesting and challenging.
Find or make your bean bags.
Here's a tutorial: Make your own tossing bean bags
Tip: To make a bean bag fill a plastic sandwich bag with rice and a few drops of food coloring. Shake a few seconds Seal the bags with duct tape.
Cut paper to a card size and write points on it and tape to the steps of the ladder.
Tip: Be creative with points or do a sequential order from highest to lowest.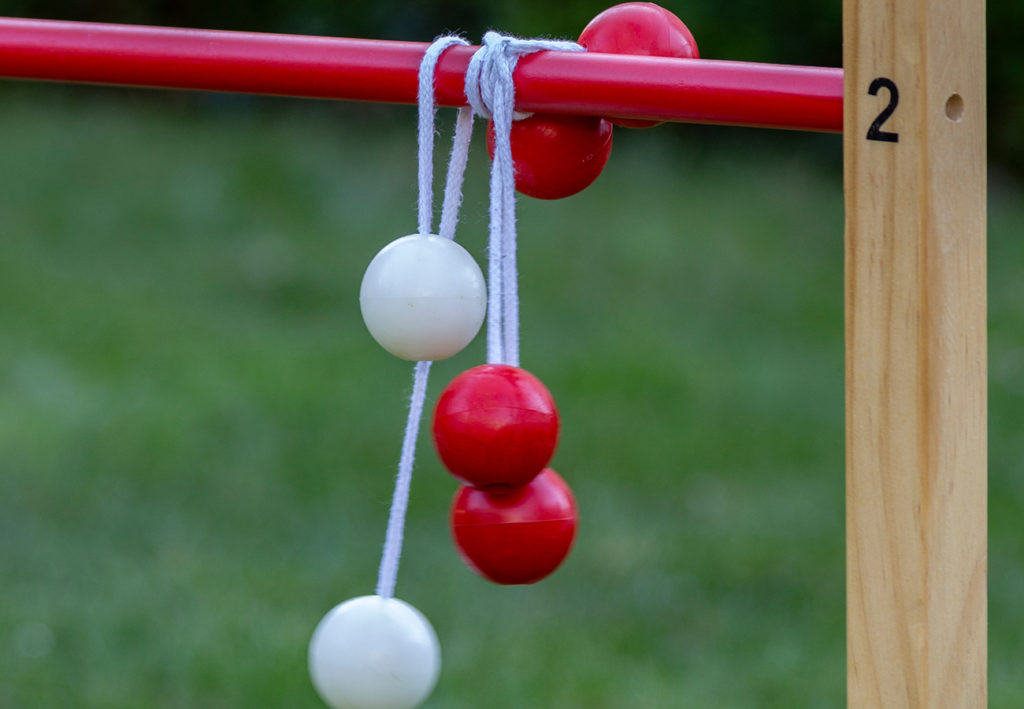 Determine where the tossing line will be and adjust as needed for skill level.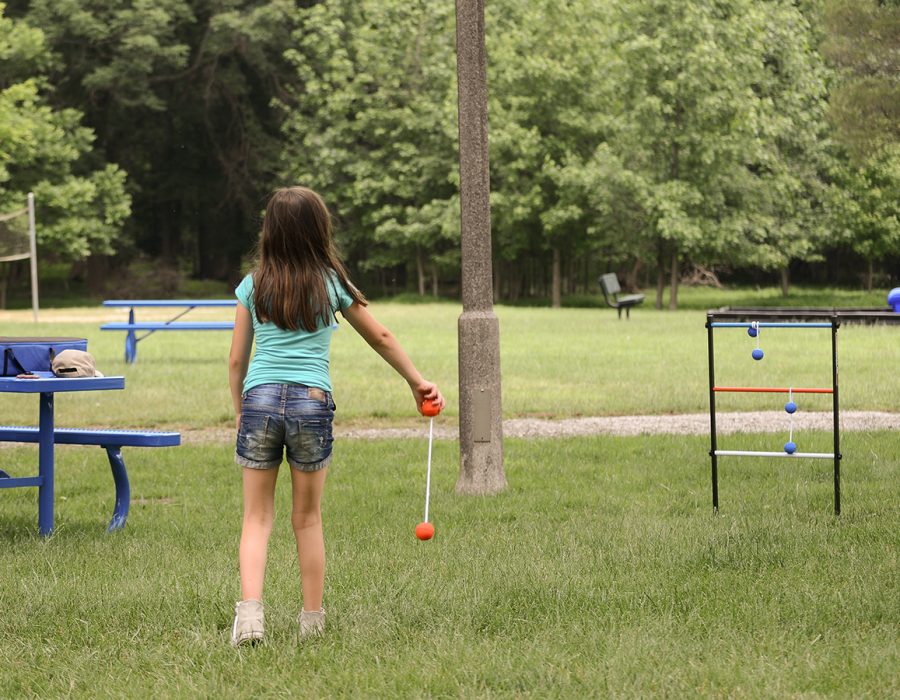 Take turns launching bean bags at the ladder. Points are scored with each toss that makes it through a ladder rung.  Keep track of your points and play either until you reach a certain score or by the most points after a certain number of rounds.