The simple rules of this game make it a child favorite, but adults get a treat with this large version of the board game.
Your lush, green lawn is the perfect background for this board game. Take full advantage of it.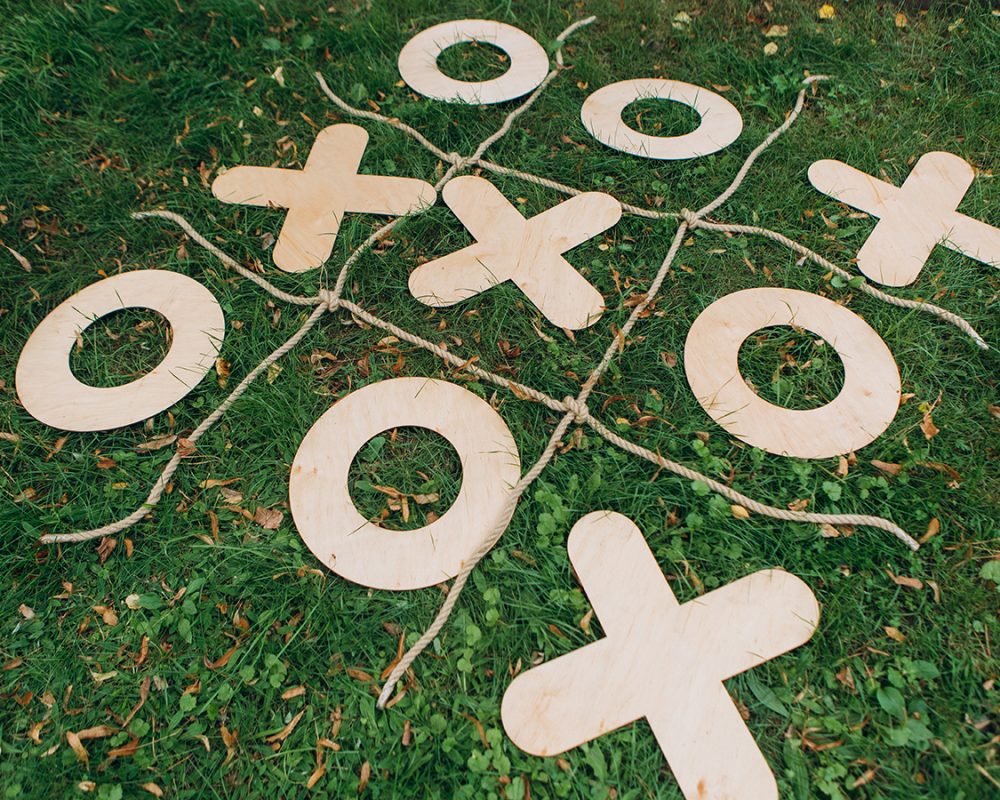 Determine the dimensions of the board, around 6'x6'. But you can make it as large as you want.
Tip: Set up two (or more) boards side by side and organize a friendly competition.
Use stakes to divide the board into 9 even areas.
Connect the stakes with the string to create the familiar tic-tac-toe board.
Tip: Use colorful string or rope to make it more fun, you will find plenty of options at your local improvement store.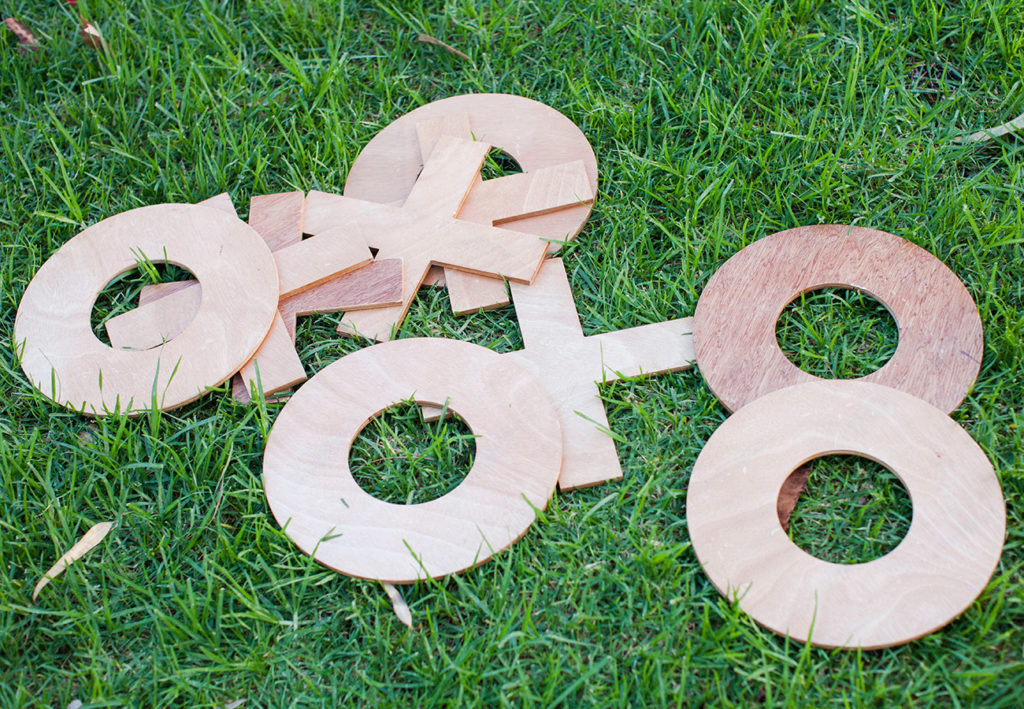 Paint rocks with X's and O's.
Tip: Instead of rocks, use pieces of scrap wood, paper plates, even cornhole bags in two different colors, you can even toss the bags onto the board cornhole style.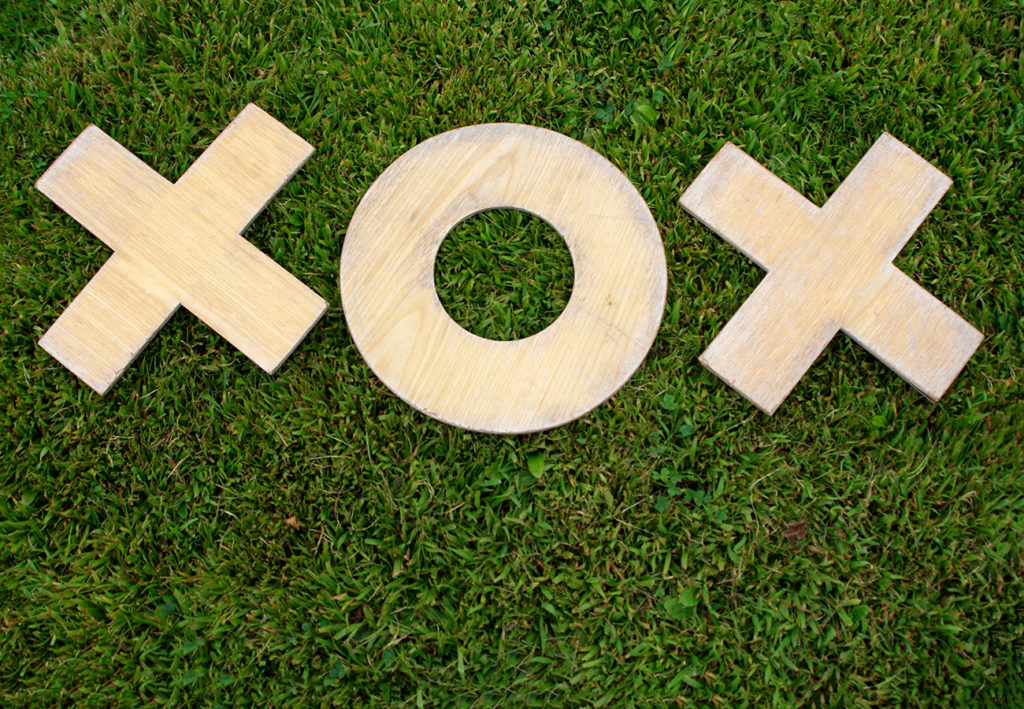 Have fun connecting three in a row and connecting with family and friends.