Make this game of strategy and patience more fun by taking it outdoors. Set it on your lawn, grab a cold drink while you and your friends try to keep the tower from tumbling down.
Your Sunday grilling will be a lot more fun when you share your game with your friends.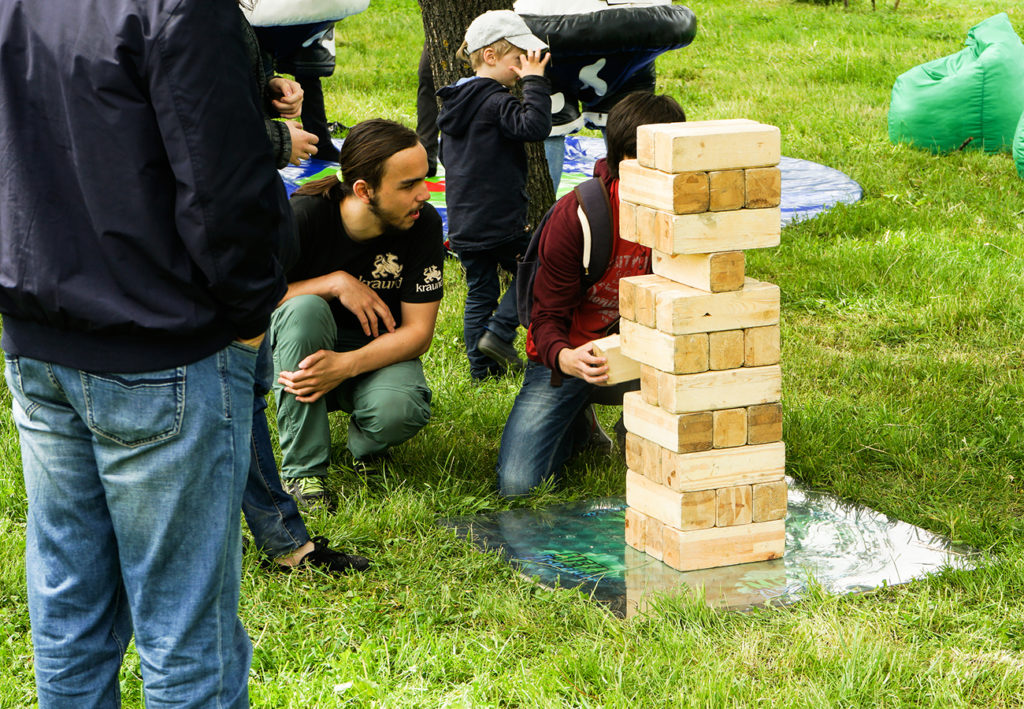 Cut the 2×4's. Using a miter saw cut the boards into 54 pieces, 10½" long.
Tip: To speed up the process, clamp a piece of wood at 10½" as a template for cutting uniform pieces.
Sand the cut ends. This step is critical for safe game play. Sand the ends of each board until smooth. It usually takes less than a minute for each board. Recruit your friends or family to help speed this step up.
Stack game pieces. The tower will have three pieces per level with a total of 18 levels. Lay three pieces down for the first level. Lay the next three pieces perpendicular to the first level. Repeat until your tower is built.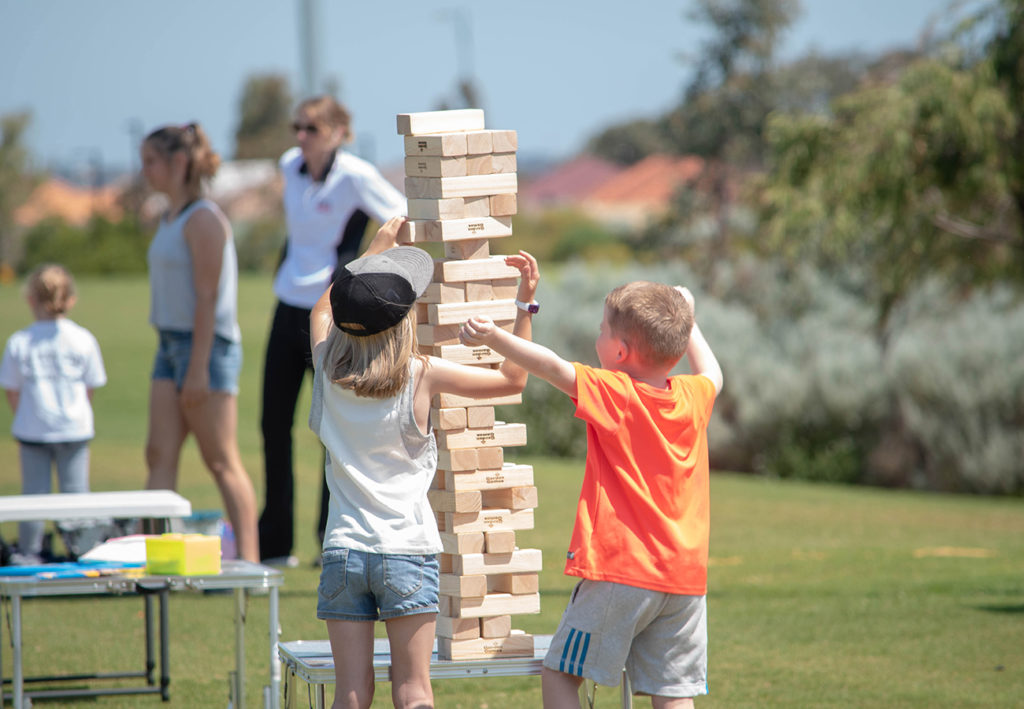 Time to Jenga! Challenge a friend to a game! Take turns removing one piece from the tower and placing it on top.  Keep going until the tower falls. Check out the internet for rules and variations of this fun game.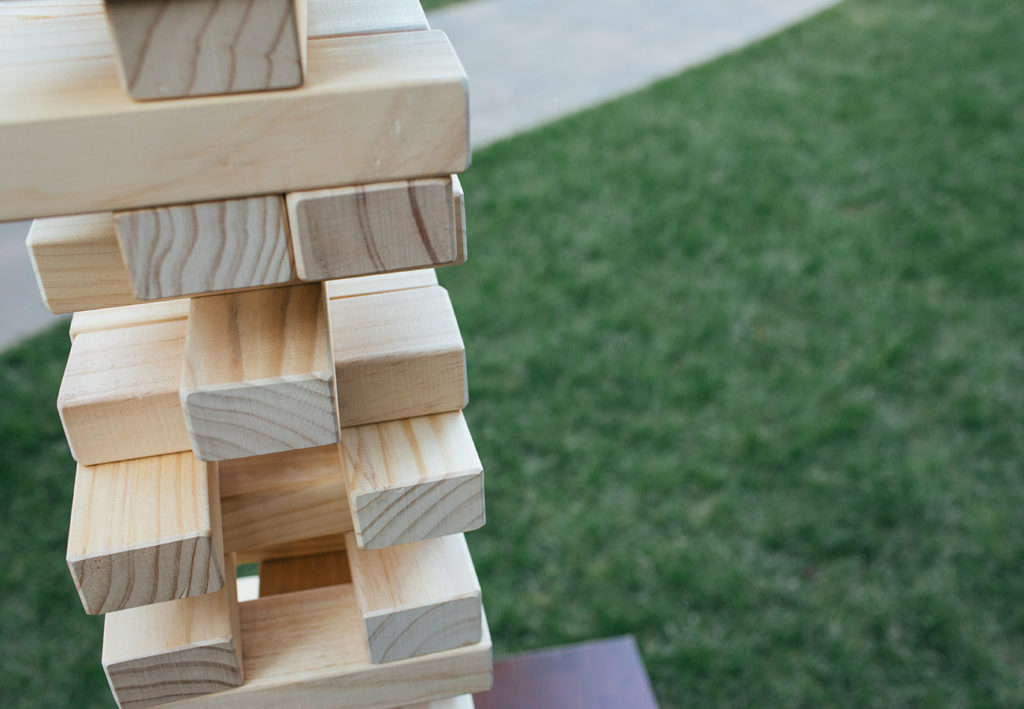 Tip: Play the game on a patio 12"x12" patio paver or build a platform for a level playing surface. This will make it easier to stack to pieces and to keep them level in your lawn.