Be the hit of the neighborhood with backyard bowling!  Create your own bowling alley with the use of your porch or driveway and soda bottles upcycled into bowling pins.
Get creative, paint bottles white and decorate them using permanent markers.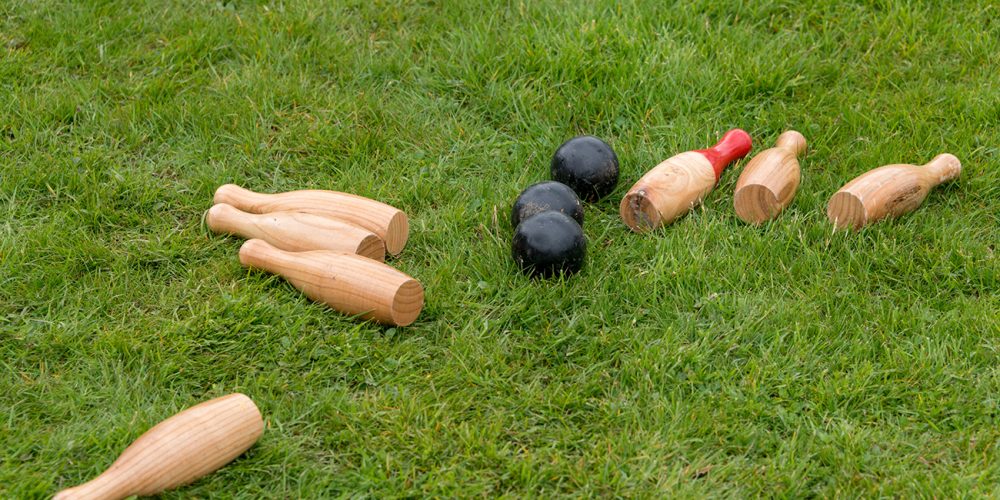 Using a knife, remove labels, wash and dry the bottles.
Fill each bottle with enough sand or gravel, so they don't blow over.
Tip: Use clear plastic bottles and fill them with decorative items or aquarium stones.
Close the bottles and paint them white.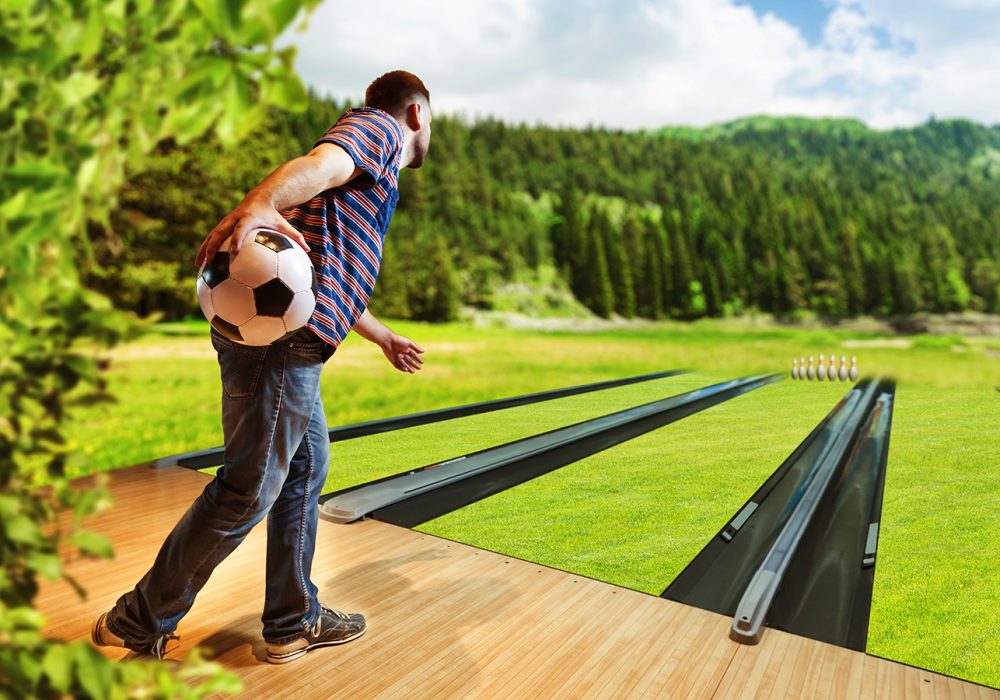 After the paint is dry, using electrical tape, create two stripes on each pin for that classic pin style.
Tip: Red tape for a classic look but you can use any color you like.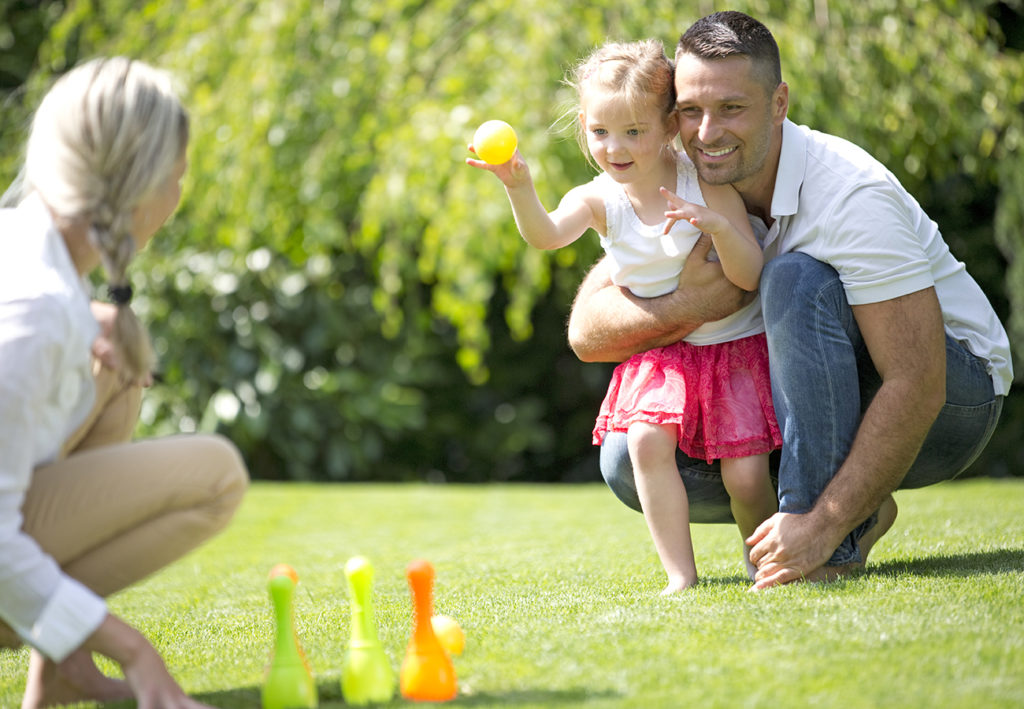 Set up your pins, grab a ball and have fun!