This classic backyard game is perfect for everyone to spend a great afternoon outside. Building a set of two boards is easy. You can customize them with paint to show your creativity.
Challenge your friends to a game of cornhole and take advantage of your  lawn.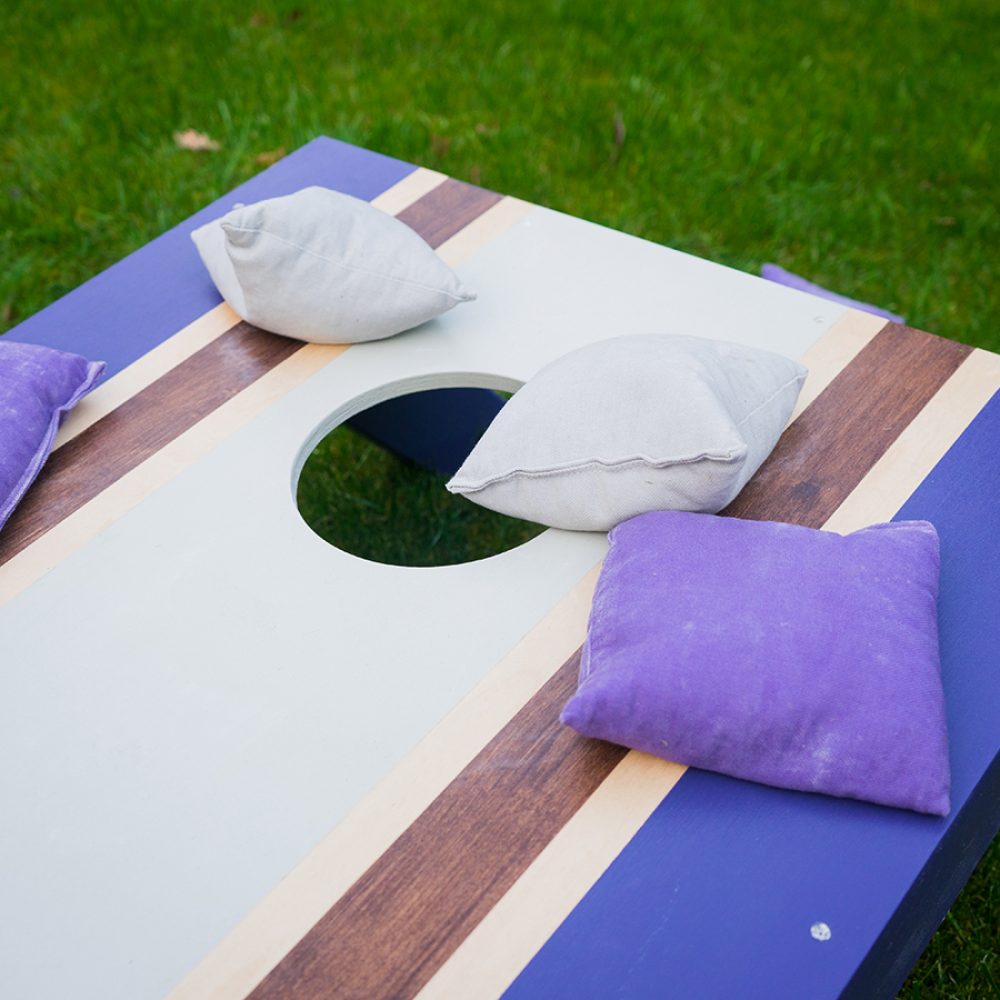 Cut the 2×4 boards into four 21" for the base width, four 48" for the base length and four 12" for the legs.
Build two rectangular frames, each with two 21" and two 48" and screw them together with 2 wood screws per side.
Note: You may also buy precut boards at The Home Depot
Cut the top. Mark the 2 ft x 4 ft piece of plywood 12" from a side edge and 9" from the top edge. With a compass draw a circle 6" diameter. Drill a pilot hole inside the perimeter of the  circle and cut out the hole using the jig saw.
Attach the top to the frame using wood screws.
Tip: Predrilling the holes prevents the wood from splitting when screwing in the wood screws
Make the legs. Measure 13⁄4" from the top of the boards and draw a line across. Using a compass draw a 31/2" semi-circle. Use a jig saw to make the cut. Drill a 3/8" hole in each leg at the center of the line.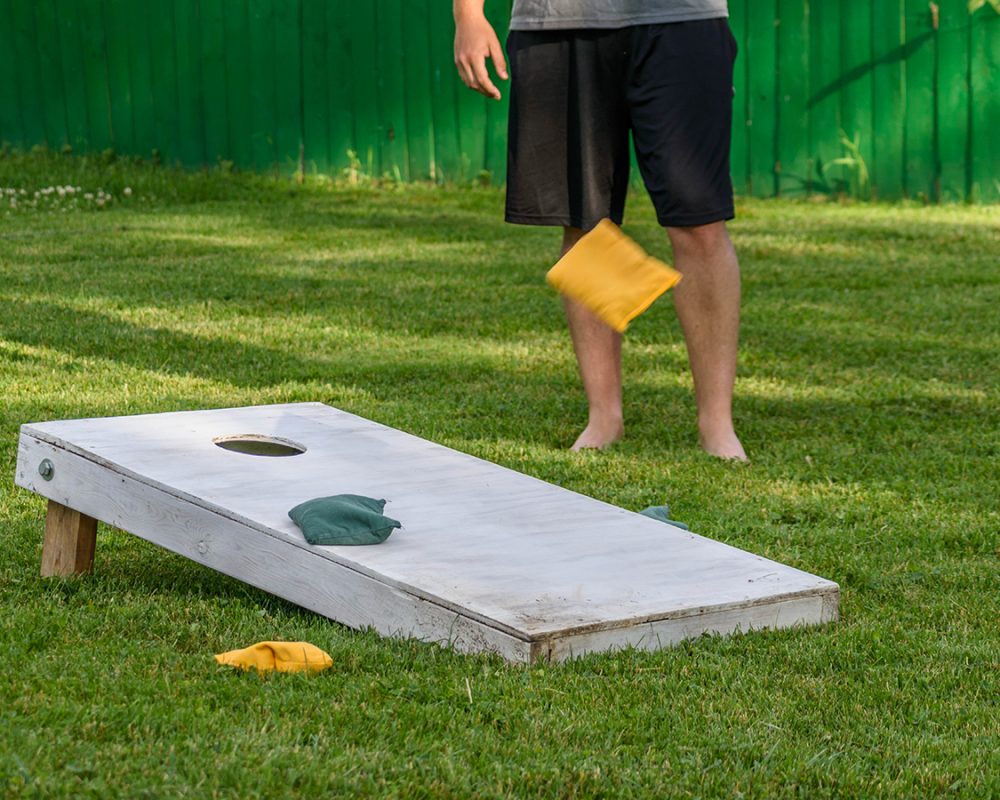 Flip the board facedown. Place a leg in each of the corners with the rounded edge toward the corner. Use the hole on the leg as a guide to drill through the frame. Make sure there is enough clearance for the leg to rotate. Attach legs to frame using bolts and nuts.